Feature Length Films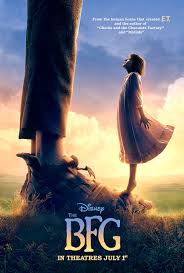 The BFG directed by Steven Spielberg
Category: Out of Competition
Starring: Rebecca Hall, Mark Rylance, Bill Hader
10 year old Sophie is snatched from her room by the Big Friendly Giant who she quickly becomes friends with.  Their mission is to convince Queen Victoria to help them get rid of the bad giants.
Steven Spielberg is back at Cannes with his film The BFG, adapted from the children's book by Roald Dahl, published in 2001. That's right, Spielberg and Dahl. What more could a 21st century parent ask for? The popular children's book your child once begged you to read to them is finally on the big screen. Spielberg brings the friendly giant to life in this enchanting and seemingly suspenseful film. Between all of the real-life suspense and horror films premiering at Cannes this year, take a break with this heartwarming tale, and find out what happens between the two unlikely friends.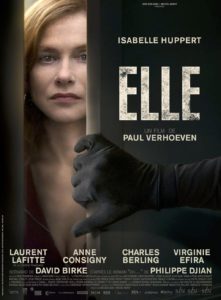 Elle directed by Paul Verhoeven
Category: Competition
Starring: Isabelle Huppert
Elle is a successful female protagonist who is raped and seeks out the rapist in an obsessive way.
There has been a lot of buzz around Paul Verhoeven's ruthless yet undeniably realistic thriller, Elle, his first feature film in 10 years, which puts it at number 2 on my list. Elle is not just about a woman who has been raped, it is about her obsession with finding out who did it and whether she knows them. The obsession overtakes her life; a life that she was once in control of. This movie will resonate with many who have seemingly similar lives—at the height of their career, but basically alone, she is divorced, has adult children and lives on her own. Why can't Elle let the rape go—is this adding intrigue to her life that was missing in a rather morbid way? What is the real reason Elle can't let this go?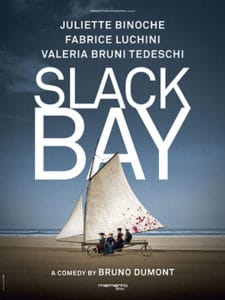 Slack Bay directed by Bruno Dumont
Category: Competition
Starring: Fabrice Luchini, Juliette Binoche and Valeria Bruni Tedeschi
The movie is about an investigation of mysterious disappearances that happen on the beach in Northern France.
Slack Bay is a classic foreign dark comedy with a lot of interesting characters. The hysterical quirkiness of the film is so engaging that you almost forget the underlying issues and themes of death and kidnapping. Just from the trailer itself, you are able to capture the individual eccentricity of each character. It is that eccentricity that pulls the viewer into the film looking for the next accidental misfortune.  A film with a trailer this captivating deserves to be listed as number 4 on my list of top 5 films to see at Cannes.
Neon Demon directed by Nicolas Winding Refn
Category: Competition
Starring: Jena Malone & Keanu Reeves
The Neon Demon takes the competitive modeling industry and turns it on it's head with the infiltration of a beautiful, seemingly simple girl that turns out to be more dangerous than the rest of them through her manipulative and psycho behavior.  
The Neon Demon is a thriller that incorporates the allure of sex and beauty in the modeling and fashion industry, thus, making it a must see as number 3 on my list. Despite all the blood, this film will make you feel attractive, and the trailer will leave you begging for more. The Neon Demon takes girl-on-girl cattiness to a new level, and proves that the most dangerous one is always the one you least expect. This film made my list of Top 5 because of its unusual, yet strikingly appealing, setting for a horror film.
The Nice Guys directed by Shane Black
Category: Out of Competition
Gosling & Bomer team up to find a girl who disappeared and determine how a porn star died.  It all turns wildly comedic when the mob shows up on the scene.
The Nice Guys is slapstick comedy with an old-time theme, which puts it at number 5 on my list. Gosling, a private investigator, a nice guy, and somewhat naive is forced to team up with Crowe, a seasoned enforcer, to find the missing pretty girl and to investigate the death of a porn star. If that was it, the movie would be boring. However, Black is able to add a twist to a familiar theme by bringing in the mob. There are people being killed in almost every action scene while Gosling and Crowe walk away with unfazed, and scar-less. The comedy genre makes this theme unique. The opposing personalities of the characters who are forced to work together are continuously on the verge of being killed themselves. Will they find the missing girl and figure out why the mob is after them?
Short Films
My Forelove by Mor Dovrat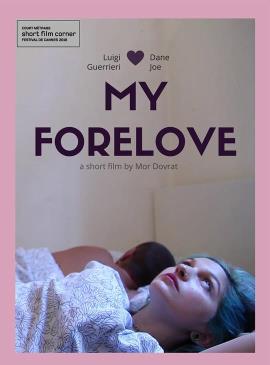 Exploring the "boy meets girl" story from the post-queer generation`s point of view. A glimpse into the world of predilection of two characters living in Berlin. Luigi and Dane meet for sex, but they have no idea about each other`s lives.
Finding My Lebanon by Mark Abouzeid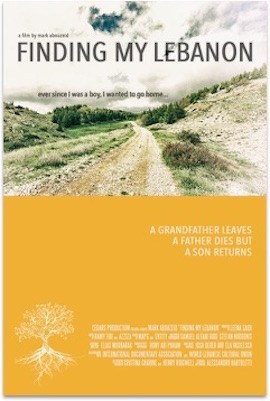 A cultural nomad returns to his father's homeland to discover his roots, identity and the truth about modern Lebanon.
Black Movie Night by Sterling Milan
When deciding to celebrate a night of black cinema instead of the Oscars, two actors find themselves caught between their right to protest the lack of diversity, and their own ambitions.
Scribblings by Oscar Barby
Scribblings tells the story of a struggling writer who takes in a lodger to help pay the bills. The lodger slowly starts to move in on his life, and their relationship begins to spin out of control.