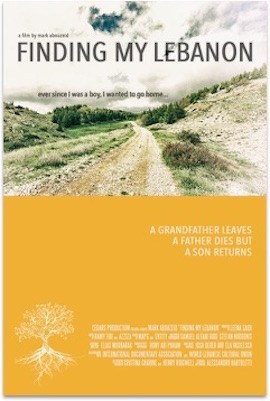 Press Release: English




Press Release: Italian




Download EPK

A cultural nomad returns to his father's homeland to discover his roots, identity and the truth about modern Lebanon.
Screening: May 18th, 11.30AM Palais H. Contact us to reserve your seat.
Visit Website: Cedar Productions
Finding My Lebanon Official Trailer with Arabic Subtitles (2016) from Cedars Productions on Vimeo.