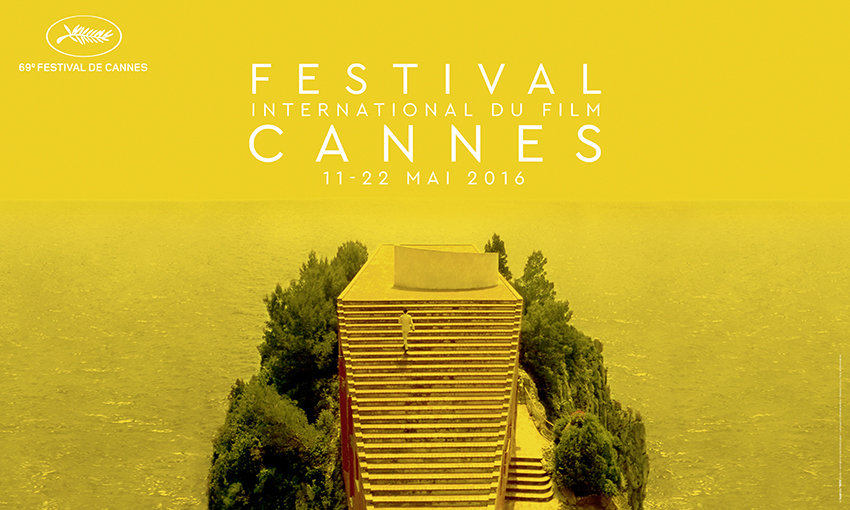 The Cannes Short Film Corner is a part of the Festival De Cannes that features short films. The creators of these short films travel from all across the world to see their films debuted at one of the most highly regarded film festivals. But yet, these short film creators do not attend Cannes Short Film Corner just for the sake of rejoicing in the fact that their films are being shown to mass amounts of people at one of the most renowned film festivals. Rather, they attend Cannes with the mindset that it is yet another opportunity to further market themselves and their work while building mutually beneficial connections with other attendees. In this article, you will learn everything you need to know to attend the Cannes Short Film Corner in the same mindset and get the most out of your trip.
Looking to promote your film at film festivals? Click here to learn more.
Basic Info About Cannes
The environment at Cannes is unique and diverse. Filmmakers, film professionals, business professionals, and celebrities congregate at Cannes from all over the world. Any first-time film is subject to submission, but only the ones that are accepted are shown at the festival. Since Cannes is an invite only event, you have to submit and become accepted to receive an invitation. The Cannes Short Film Corner is the perfect opportunity for a filmmaker with little film experience to receive an invitation to the Cannes Film Festival.
However, once accepted, you will have to endure travel fees, as well as the €95 ($125) submission fee. Being accepted into the Short Film Corner is a huge opportunity, Cannes Film Festival is worth whatever travel costs you have to pay. However, there are certain things I wish I knew before attending. This guideline will teach you how to make the most out of your experience at the Cannes Short Film Corner.
Cannes Short Film Corner – Basic Info
In 2004, the Cannes Short Film Corner was created. The categories the shorts films were accepted into Official Selection, Cinefoundation, and Director's Fortnight. A little more than half the short films submitted become accepted into the Official Selection, this number being around 2,000. The addition of the Short Film Corner at Cannes provides short filmmakers with the opportunity to be recognized. Networking and befriending other professional attendees is one of the most beneficial things you can do at Cannes, as I will get into more detail later in the article. With this in mind, the Short Film Corner is open to all Cannes attendees. If you meet someone who is interested in you or your film, invite him or her to the screening.
When is the Short Film Corner
The 2016 Short Film Corner will take place during the Cannes Film Festival from May 16th to May 22nd, 2016.
Before You Arrive At Cannes, Make Sure You Are Prepared
With events lasting from dusk to dawn, strict dress codes, potential costume changes, and unpredictable wardrobe mishaps, make it easy on yourself and book a place to stay near the Palais in Cannes. The Palais is the gorgeous oceanfront complex where the festival is held during the day. There's an old saying that applies directly to Cannes; that is: when you're early, you're on time, and when you're on time, you're late. Staying in a place that's within walking distance of the festival is essential as people arrive as early as 7:30 am to wait in line for films. Arriving late puts you at risk of missing out on certain opportunities that Cannes has to offer, as certain events have a limited capacity.
Time management is key while attending Cannes. You want to make the most out of your trip, and having poor time management could do you a potential disservice. The days are long with much going on. One of the most frustrating parts of traveling abroad can be summed up in a few short words: "what's the Wi-Fi password?" At Cannes, it is important that you manage your Internet access before attending the festival. With constant updates about festival information, having a smartphone that has Internet access is essential. My take: Get a prepaid SIM card from a local store. There are several on Rue d'Antibes.
What better way to prepare for an event than to research it? Once accepted into the Cannes Short Film Corner, take advantage of the information they provide you, as they will send many emails about the festival. Also, benefit from your own research tools. Familiarize yourself with the typical layout of the marketplace among the Short Film Corner. This will make it easier for you to ultimately market yourself. There are classes you can take to learn more about the event, but these classes are in high demand so don't delay the opportunity to act fast on them.
Outside of the Short Film Corner, surrounding the beach, are the international pavilions (The Riviera and the Pantiero). These pavilions provide panels affording you the opportunity to find one you like and discuss your thoughts and interests about filmmaking all while taking in the beauty of the ocean. There are many new people who you will meet and learn from and it's important that you leverage from this opportunity.
Cannes Is An Opportunity, Treat it as One
Cannes film festival is a business exhibition disguised as an art show. To make the most out of your trip, you need to address Cannes for what it really is. The only business in watching films belongs to the press who's job it is to watch and review them. Your film got you to where you are. To make the most of the hard work you put into the film, you need to capitalize on the opportunity and success you gained from the film. The Cannes Film Festival is a once in a lifetime chance for you to immerse yourself into an extraordinarily unique marketplace filled with filmmakers, business professionals, and dealmakers from all over the world. Use this event to not only network with industry professionals, but befriend them, as well.
Being invite only, Cannes provides you with a sense of prestige and worth. Yet, don't let that get to your head. Everyone is there for a reason, and most people are curious why you are attending. Networking can be as simple as making friends. The Short Film Corner will provide you with a more specific niche of individuals.
At the Cannes Short Film Corner, there are a few important guidelines you should know to network your film in the most beneficial way possible. Occasionally, distributors will attempt to gain some of the rights to your short film if they believe your film contains a high guarantee of success. Through their connections, these distributors have the ability to get your film screened by top festival programmers.
It is essential that, while attending the Short Film Corner, you build connections with short film distributors and festival programmers. The Short Film Corner provides a list with the names of all the short film distributing companies attending. From this list, you can gather the companies' contact information to set up meetings. You want to take advantage of every educational opportunity that Cannes has to offer. This is a way for you to better understand the market of the short film industry, and better understand your and your film's place within that market.
When attending meetings and the Short Film Corner, let alone Cannes itself, always make sure you come prepared. Everyone attending is curious as to why you're attending, so give them something to not only talk about but also remember you by. Show up with a new script or project that you have created and pitch it to the professionals. You are not only giving them content in which they could potentially collaborate with you on, but you are also resonating with them as an individual more efficiently. The work you provide them with will both physically and mentally stick with them. Professionals are handed numerous business cards throughout the day. The ones they deem most memorable are the ones who made a lasting first impression. Once you arrive at Cannes, it will quickly become evident how immense the international industry is. You need to pitch your future ideas and projects with confidence and composure, the global industry is always seeking out new and diverse content, and your work could be just what they're looking for.
Be Mindful
Of course, after the daytime activities, there come the after parties. The after parties include free alcohol, celebrities, fancy cars and boats, and an incredible atmosphere. The parties take place along the Croisette, which faces the beach. Yes, parties are a social event, and alcohol makes them even more social. People will probably tell you that a majority of the networking happens at the after parties. While there is some truth to this, I recommend not relying on the after parties to network.
Many of the people who attend the after parties are there simply for the party. They are not professionals and thus are not looking to network with anyone. While it's good to socialize and make friends at the after parties, the networking should be left for the daytime. Take a break from networking, wind down with a cocktail, and enjoy the extraordinary parties, the beautiful people, and the incredible scenery.
Have Fun
The Cannes Short Film Corner takes a lot of endurance and determination. It's a festival, and festivals are ultimately equal to a marathon. The best reason to view a film is when you're in need of a break to relax. After all, it is a film festival, so it's only appropriate that you manage to view at least a few films. Cannes is an experience that not many people get to have, so make the most of it by having fun with it. When I attended Cannes, I had my dear friend who had a film The Homesman at the festival. She was able to get me into the director's (Tommy Lee Jones) party on the terrace of the Palais des Festivals. Make friends, attend a few red-carpet premiers and feel like a celebrity, you never know who you might meet.
Attending the Cannes Film Festival was an incredibly educational and worthwhile experience. For new filmmakers, the Cannes Short Film Corner is a great way to jumpstart your path to success as a filmmaker. The ability to network through the vast market present at Cannes makes the experience extremely productive and beneficial.
Cannes Short Film Corner Marketing
Cannes Film Festival PR Case Study
Take a look inside the Short Film Corner!Take a look inside the Short Film Corner! Organized by the Festival de Cannes, the Short Film Corner is a meeting place for filmmakers!Thx to Creative Minds & Music Bed (Katrina Stone – The Happy Ones).Original video source: https://vimeo.com/120693945

Posted by Cloud 21 on Thursday, March 3, 2016