. Cloud 21 PR Announces the Launch of Cloud 21 LIVE – A Real-Time Social Media streaming solution for LIVE events.
After beta testing its real-time turnkey social media streaming solution for the entertainment industry, Cloud 21 PR will officially launch Cloud 21 LIVE at the Oscars – celebrity gifting and styling suites.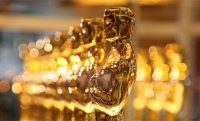 FOR IMMEDIATE RELEASE
Cloud 21 PR is proud to launch Cloud 21 LIVE a turnkey, real-time social media solution geared towards live events. Cloud 21 LIVE has been beta tested for a year, streaming live social media feeds at various entertainment industry events. We are honored that LIVE will make its official mark during the pre-Oscars week at some of the most prestigious celebrity gifting suites in Beverly Hills and Hollywood.
Cloud 21 LIVE is the brainchild of Gotham Chandna, a well respected media publicist at Cloud 21 PR. "Even today, the entertainment industry uses traditional media as a promotion tool and social media is left to independent media and bloggers. We will be providing a B2B-turnkey managed services platform to the live events industry. This move will be the turning point," says Chandna.
The LIVE platform is very much like a live multi-camera video production, except the tools used are tablets, laptops, smartphones and other gadgets. The LIVE team will be broadcasting text, images and video clips of celebrities and famous personalities who will be attending the gifting suites. Our customized solution will provide social media aggregation and syndication to the target demographic. LIVE leverages streaming to connect the audience in new and exciting ways to entertainment industry events they care about most. Today's audience is constantly seeking real-time information and is no longer satisfied with just headlines. Cloud 21 PR possesses a vast demographic reach in social media circles and has been ranked one of the top PR firms that use social media in PR and publicity campaigns.
The LIVE stream will be accessible via major social networks such as Facebook, Pinterest, YouTube, LinkedIn, Foursquare and others. Users should use #GiftingSuiteLIVE to follow the twitter stream. Cloud 21 LIVE will also publish simultaneous streams on sponsors' social media accounts in real-time.
Cloud 21 PR, LIVE or any of its associates, employees and partners do not represent and are not affiliated with Academy of Motion Picture Arts and Sciences.
About Cloud 21 PR
Cloud 21 PR is an online publicity and public relations agency in Los Angeles, with satellite locations in Atlanta, UK and India. We keep our focus on emerging and established clients in the entertainment, fashion and lifestyle industries. We specialize in digital PR, celebrity gifting suite, media outreach, product launches, product placement, social media branding and celebrity seeding.
###