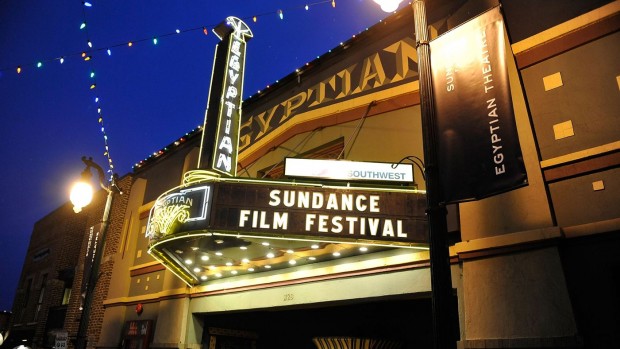 As Sundance Film Festival Festival 2017 comes around and movie titles are released, excitement and anticipation fill the air. Sundance Festival is a place where independent films take a full stage and are enjoyed for the artwork they truly are. With movies from all genres being shown, it can be hard to narrow down the showings of movies you think will be liked the most. Fear not here is your guide to top five films to look out for in the drama category.
1. To The Bone- Directed by Marti Noxon
In this film that tugs at the heartstrings, 20-year old Ellen (Lilly Collins) battles with severe anorexia and enters a group recovery home. With the help of the other residents and her doctor (Keanu Reeves), Ellen goes on an emotional rollercoaster pondering all of life's deepest questions. This film is written and directed by Marti Noxon, and it is a work inspired by her own battle with anorexia. Make sure to grab a tissue box and go see this captivating film of self-doubt and hope.
2. Band Aid: Directed by Zoe Lister Jones
Zoe Lister-Jones has made appearances on the big screen before, but Band-Aid is her debut as a director. In this movie about a couple who turn their sorrows into songs in order to save their marriage, Lister-Jones, Fred Armisen, and Adam Pally come together to make music onscreen. Produced by an all-star female production team, this take on marriage woes is sure to make you want to hug someone you love and hum a tune. Make sure to check out this film and see if this band can put a bandaid on all their hurts.
3. Brigsby Bear: Directed by Dave McCary
Screenwriter, Kyle Mooney, stars as James in this film that anyone who is a fan of The Truman Show will love. The movie is about a children's TV show titled Brigsby Bear Adventures- which is only produced for James. The show suddenly stops airing, and James' world is completely rocked. For this story of finding-oneself and adventure, Dave McCary has lined up a killer cast– Luke Hamill, Claire Danes, and Matt Walsh just to name a few. While James may not be so sure of what is going on, it is certain that Brigsby Bear will be a spectacular watch.
4. Crown Heights- Directed by Matt Ruskin
Crown Heights is the tale of Colin Warner (Lakeith Stanfield), his best friend Carl King (Nnamdi Asomugha), and their desire for justice. When Colin is wrongfully convicted of murder, Carl jumps to his defense and dedicates himself to proving his best friend innocent. Inspired by real life events and adapted from "This American Life," Crown Heights uncovers what it means to be a friend in the darkest of times.
5. Ingrid Goes West: Directed by Matt Spicer
In this dark comedy, Ingrid Thornburn (Aubrey Plaza) is an unstable woman who is obsessed with Instagrammer Taylor Sloane (Elizabeth Olsen.) Her engrossment moves from simply liking Taylor's photos to moving out to LA in with the intentions of becoming her best friend. Director Matt Spicer is no stranger to dark-comedy films. Spicer is excellent at intermingling comedy, drama, and slight suspense into his work as seen by his previous success with It's Not You It's Me. With such an excellent director and the stellar cast, you should definitely keep your eye out for showings of this film.
Written by: Ginny Blake