Publicists for Cannes Film Festival 2012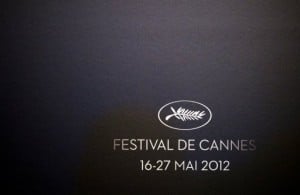 At Cloud 21 PR, we work diligently with filmmakers and industry professionals to connect to the right media outlet and bring the right exposure at festivals. Our publicists and associates have extensive publicity experience at major Film Festivals / Markets worldwide including Cannes, Berlin, Sundance, TIFF, American Film Market, SXSW and HongKong FILMART.
We also have a stellar Social Media team to further enhance the publicity for our client's project and increase engagement and audience. Our publicists are available during Cannes Film festival and are looking forward to working with companies seeking publicity and Social Media promotional services. We strongly believe that Social Media has been missing out with the majority of publicity agencies at Cannes and other film festivals and markets around the world.Cloud 21 seeks to fill the gap!
A few of the highlights to our services to our clients at Cannes include:
–  Contact with the trades journals and media outlets

–  Mailing to more than 8,000 film journalists (including the accredited press @ Cannes Film Festival) with information about the screenings & interviews possibilities

–  Presence at the press screenings

–  Contact with the journalists to propose interviews

–  Organization of the interview schedule

–  Handling of the interviews on location

–  Call sheet for director & cast

–  Addition of all press info (presskit and pictures) on our website and associates worldwide for downloading

–  Liaison with the festival press office to ensure distribution of the presskits & EPK 

material

–  Press review after the festival

– LIVE Online Social Media services

– Online PR submission to high profile news outlets, google official news and other media centric channels of news wire syndication

Contact Cloud 21 PR for publicity services at Festival De Cannes, Marche Du Film, Short Film corner for your film.