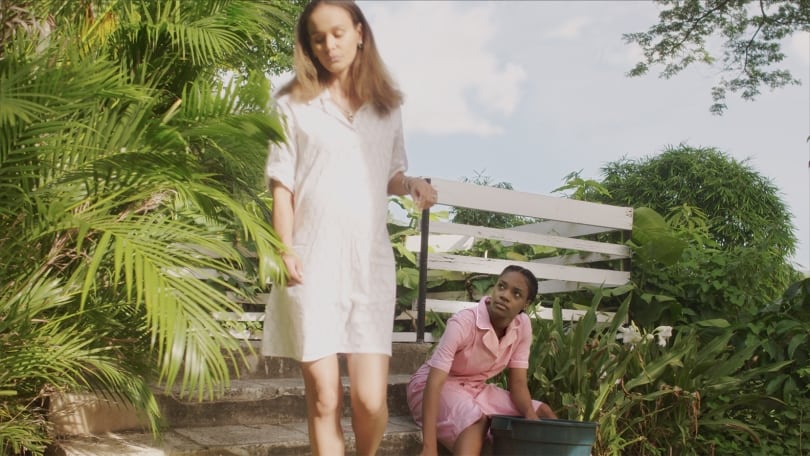 Jamaican-born, New York-based director Danae Grandison's short film "Unspoken" was named an official sectional in the Narrative Shorts Category at the 22nd Urbanworld® Film Festival (www.urbanworld.org), an annual showcase of diverse culture and sensibility. The film will have its world premiere as part of the Shorts Program 4 on Saturday, September 22 at 12:30 PM at the AMC Empire (234 W. 42nd Street) – Theater 13. The screening will be followed by a short Q&A session with film's director and actors.
The festival, presented by AT&T's The Humanity of Connection along with founding partner HBO, last week unveiled its 2018 slate of 69 official selections and seven spotlight selections, representing inclusion beyond ethnicity.
Based on the novel The Bedhead by Jennifer Grahame, "Unspoken"  explores the lives of Caroline and Icy, bound and burdened by duty. The undertones in the story are about two women connected by circumstance, living untold truths and heartbreak. Shot in the director's hometown Kingston, Jamaica, "Unspoken" explores the unsaid truths within society at large.
Grandison, who is currently preparing the feature film script for the title, explains, "The film delves into classicism in Jamaica, and the particular way it manifests through gender. It's a more introspective look at the ways in which these two women are victims of circumstance. I set out to explore and juxtapose the relationship between these two women, as it's severed by betrayal. This juncture of the relationship between the two women mirrors colonial ideology, where the higher class woman uses her power to remind the lower class woman as to who is in control. I want the audience to see both of these women, their position, their voice, their power,  or lack there of."
The film's Jamaican born cast includes female leads actress/model Katrina Spencer making her film debut and Kimberly Patterson, most known for her debut role as lead actress in Nick Cannon's "King of the Dancehall." The male leads are Hector Lincoln, known for his work on "Law & Order: SVU," "Orange is the New Black," and his recurring role on the top Jamaican TV series "Royal Palm Estate," and accomplished film and stage actor Jerry Benzwick.
The film is executive produced by Grandison and Dennis Smith, with cinematography by Edward A. Herrera.