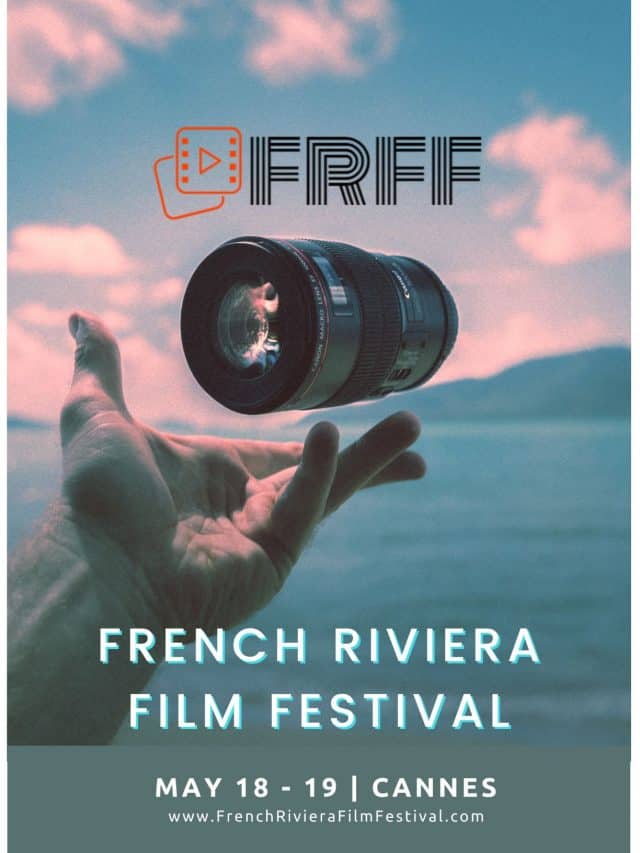 Submissions Now Open at FilmFreeway.com
Los Angeles, September 19, 2018 – Cloud21 International (www.cloud21.com) and Kultura PR International (www.kulturapr.com) are pleased to announce the first annual French Riviera Film Festival www.frenchrivierafilmfestival.com (FRFF) that will be held on May 18 and 19, 2019 in Cannes, France at Eden Hôtel & Spa (www.eden-hotel-cannes.com).
FRFF will recognize and celebrate short form content created for film, television, Web and all digital platforms. In the glamorous South of France setting, FRFF invites filmmakers from around the globe to participate in the two day festival that includes screenings, VIP receptions, awards ceremony and closing gala party. FRFF will place the spotlight on the best short form filmed content during the time period of the annual Festival de Cannes. A prestigious jury panel will select Best Drama Short, Best Comedy Short, Best Documentary Short, Best Animation Short, Best Experimental Short, Audience Favorite Award, Best Director Award, Best Actor Award, Best Actress Award, as well as special Industry Awards. Attendees and participants will include filmmakers, industry executives, celebrities, media and influencers.
"We're delighted that 2019 will be the year we will launch our festival," said Gotham Chandna, founder, Cloud 21 International. "We have been in discussions for several years with various international partners regarding creating a European film festival, and unanimously decided that the South of France will be the perfect backdrop for our event."
Nicole Muj, founder, Kultura PR International, added, "We believe that holding our inaugural event in Cannes, the home of the most prestigious film festival in the world, will be the perfect opportunity to celebrate short form content with the global film community."

Filmmakers and content creators can submit their films now
at: https://filmfreeway.com/FrenchRivieraFilmFestival
FRFF's Advisory Board includes Michael Benoraya, Founder, International Film Trust, who will also serve on the festival's jury, Larry Namer, president/CEO,  Metan Global Entertainment Group, Ana B. Remos, vice president, editorial director & founder, azureazure.com, and Daphna Edwards Ziman, president, Cinémoi USA.
Bodvár House of Rosés is the official wine sponsor of the festival.
Additional advisory board members, jury panelists and partners to be announced shortly. 
Cloud 21 PR International and Kultura PR International have produced numerous successful industry special events, including the "Global Film Showcase" in partnership with ROSKINO during the 2018 Cannes Film Festival and Marché du Film, the  "Indie Film Showcase at Park City" and "A Salute to Akira Kurosawa" with China's Jinke Entertainment in Cannes in 2017. The companies have co-produced events and worked with top entertainment and technology brands, including E! Entertainment Television, Eurocinema, Metan Global Entertainment Group, 8K Miles Media Group, Maverick Entertainment, Sony Interactive, Oculus, Cinando, Euromed, ECU Film Festival, Creative Coalition, plus many others.