Legally Speaking a Short Film Written by Canadian Actor Michael Germant and Directed by Venezuelan/Canadian Filmmaker Javier Badillo to Debut at Cannes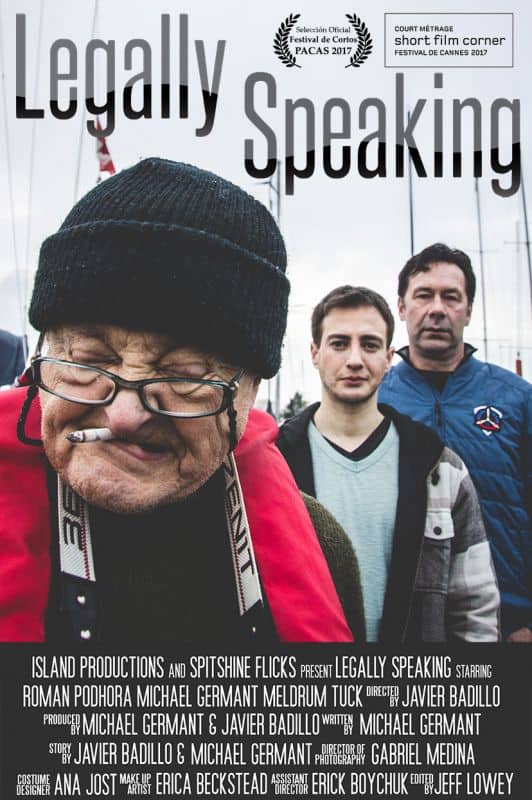 Director Javier Badillo will hit the Croisette for the second time with the satirical comedy "Legally Speaking." The Island Productions film, written by and starring Michael Germant (War for the Planet of the Apes, Arrow), is about a spoiled brat who visits his right-wing senator stepfather on his sailboat to extort money for a medicinal marijuana grow-op.
Shot at the beautiful Vancouver Rowing Club overlooking Stanley Park, the film explores a dysfunctional father-son relationship, where generational differences – rich vs. poor, LGBTQ vs. bigotry, left vs. right – are major political issues in an increasingly polarized North America.
The film also stars Roman Podhora (Cinderella Man, Chicago) and Canadian film and theatre industry legend Mel Tuck (Haters Back Off!, The Humanity Bureau).
"Teaming up with my friend and long-time collaborator Michael Germant, we created a biting short story that is as entertaining as it is relentless in its portrayal of the decay of the social fabric, the amorality of modern politics, and the secrets we keep to hide thinning personal ethics," comments Badillo. "We hope the film's satirical undertone resonates with today's progressively-minded generation."
Legally Speaking is part of the 2017 Cannes Short Film Corner.
Official Page: http://www.island-productions.ca/legallyspeaking/
Pinterest: https://www.pinterest.com/javierbadillo/my-films/
IMDB: http://www.imdb.com/title/tt4399552
For media interviews during the festival, please contact: Nicole Goesseringer Muj/Cloud 21 at nicolekultura@gmail.com (+1-310-804-0964) to schedule.